Weddings, Festivals, Parties, Corporate events
At Dragon Roastery we have a beautifully converted Horsebox bar which is available to hire for events big or small.
We offer bar facilities, our own roasted coffee & handmade cakes tailored specifically for your event. We work with local suppliers bringing you the best that North Wales & Anglesey have to offer.
The Dragon Roastery Cafe Bar is a self contained unit with running water, electric hook-up and solar panels so no need for a noisy generator. We have chip & pin facilities and we use biodegradable cups and plastics where possible
We have a £250 booking fee which includes the horsebox, two members of staff and the licensing requirements. There is no fee for travel unless it's over 50 miles, we are happy to travel further but there will be an added fee for expenses.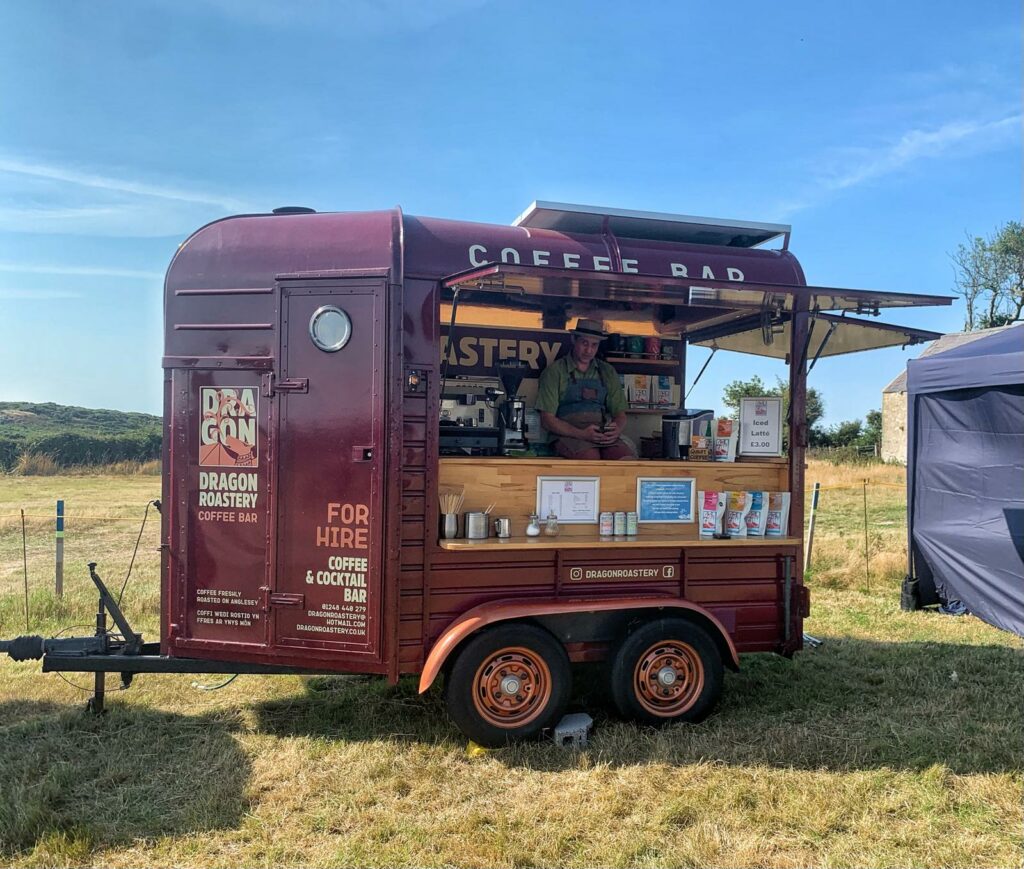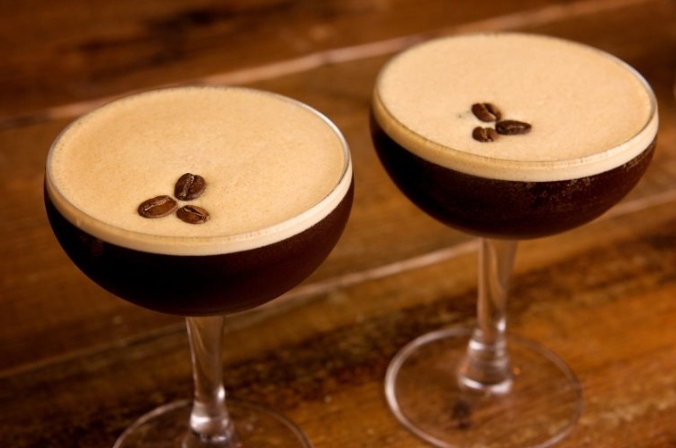 For your event you can choose from
Cash Bar
All drinks are paid for by cash or card
Pre-Paid Bar
You pre-pay an open bar for your guests to enjoy as long as it lasts, which can either be topped up or reverted to a cash bar
Bespoke packages and low prices to suit your needs whether it be a small garden party or a large corporate event.
Latte
Prosecco Bar plus local Bottled Beers & Ciders
Americano
Gin Bar with a choice of up to 10 Gins and appropriate garnish plus local bottled beers & ciders
Espresso
Choice of two spirit bases and two cocktails per spirit tailored to your event plus local beers & ciders.
We love a good wedding party and are happy to set up almost anywhere, licensing permitting.
Paul holds a full alcohol licence and will assist with all licence arrangements. We are very flexible but to ensure we stay legal we operate in two ways: on a licensed premises or obtaining a Temporary Event Notice (TEN) – we are happy to assist with obtaining this; it takes about 10 days to do so.